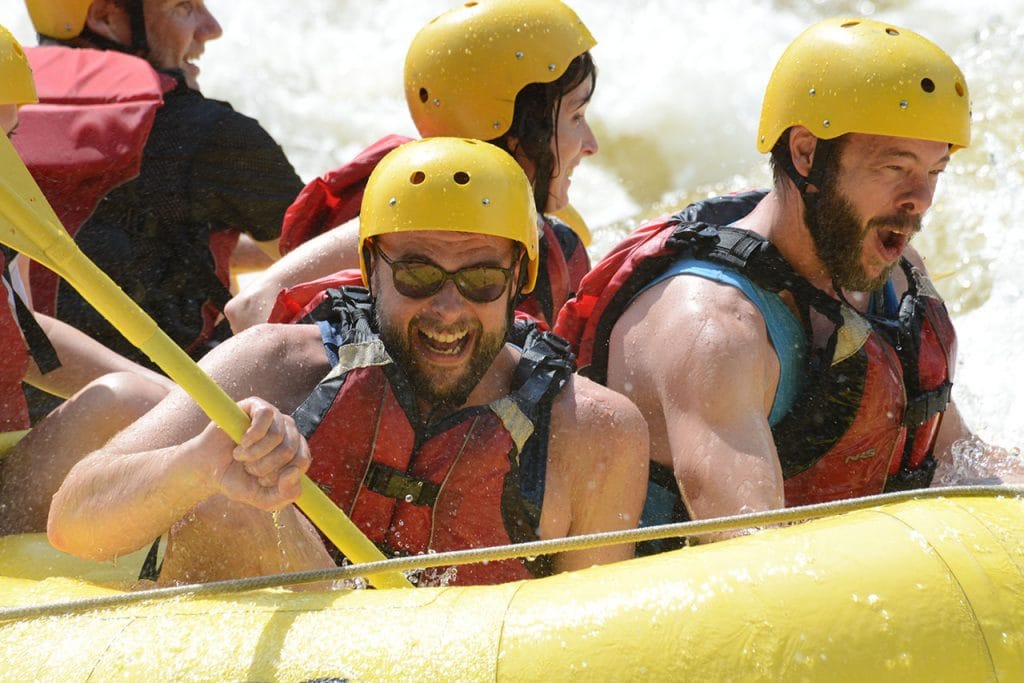 A 6-Day Rafting Trip to the Amazon Headwaters of Ecuador
This expedition was developed for true rafting enthusiasts and features the most beautiful selection of Class IV rapids in Ecuador.
The source of these rivers can be found in the rainy mountains of the Eastern Andes and meander down breathtaking landscapes before flowing into the Amazon River. The Quijos, Jondachi-Hollin and Jatunyacu Rivers offer unforgettable scenery and guaranteed action amid virgin Amazonian rainforests.
Between rafting expeditions, you will get a chance to relax in natural, therapeutic hot springs, hike through lush jungles and perhaps enjoy some surprise encounters with local fauna.
Package Highlights
Ride four of the most beautiful sections of river in Ecuador.
Paddle and admire the landscapes in the heart of a remote, authentic jungle environment.
Bird watch and observe other local fauna on hikes into the depths of the Amazon.
Relax in rejuvenating natural hot springs tucked into the heart of the rainforest.
Difficulty
Moderate to intense effort is required in several sections (Class III+ to IV+), and basic experience is recommended.
Activities
Rafting, forest hikes, swimming in the river, relaxing and discovering native flora and fauna.
Lodging
A mix of accommodations includes a jungle lodge, hotel and cabins.
Dates for this package
Available all year – please contact us for more details on our Rafting Trip to Ecuador Package.
Course of the Trip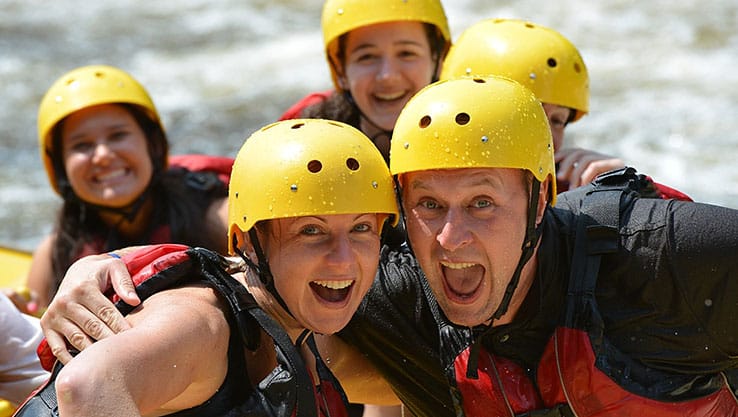 Important Information
Length of rafting tours
Three to six hours per day depending on the river levels.
Altitude
500 to 3000 meters.
Weather in the Rainforest
In the semi-tropical zone between the Andes and the Amazon basin, the daily temperatures can vary from 16º C to 30º C, while nighttime temperatures vary between 16º C and 20º C.
Weather in the Amazon
In the Amazon forest, daily temperatures can vary from 20 ºC to 35 ºC, while nighttime temperatures vary between 18º C and 22º C.
Items to bring
Waterproof bag, wet suit and warm clothing, aquatic shoes, cap, waterproof sunscreen and mosquito repellent.
Price of package
Including ground transportation and hotel in Quito – flight not included.
2 people
1400$ US
per person
3 people
1000$ US
per person
4 people
950$ US
per person
5-9 people
850$ US
per person
10+ people
700$ US
per person
For more information or to book a package, contact Benoît Renaud at514‑949‑8040 or by email at: benoit@newworld.ca.