New World Rafting
White Water Rafting on the Rouge River
For 40 years, our mission has been to make white water rafting on the Rouge River accessible to everyone. Whether you are a family, couple or a group of friends, we're sure that you'll have a great time rafting down the Rouge River with us! Only 1 hour from Montreal and Ottawa.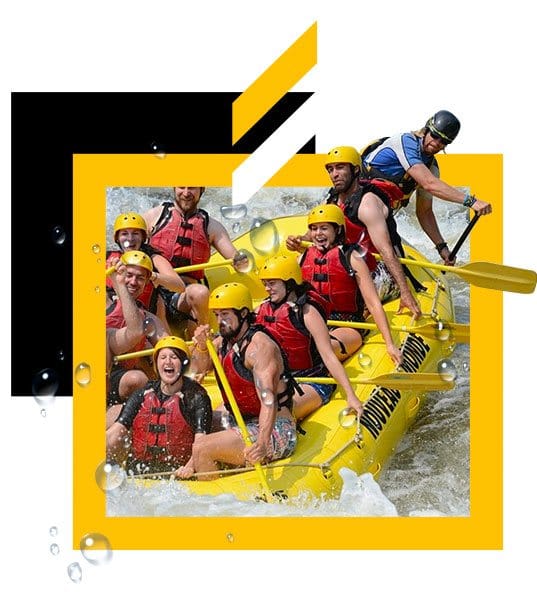 Contagious Fun,
with every rafting activity!
A River & A SceneryThat MeetsYour Expectations!

For a day of whitewater rafting, it's on the Rouge River! Recognized worldwide as one of the best rafting rivers in the world, the Rouge allows you to choose your descent, from quiet to extreme, just 1 hour from Montreal and Ottawa. As soon as you arrive, our guides are at your service.Stay informed via our Facebook page!

Why New World Rafting?