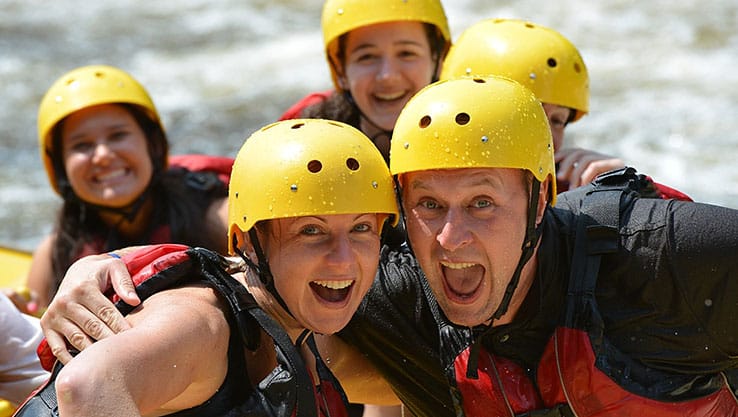 Exciting Rafting, All Day!
This One Day Rafting on the Rouge River package is inspired by the classic 1980s formula for rafting, which likely makes it the most sought-after expedition down the Rouge River for 38 years running! The adventure is open to all, regardless of level of experience. The Rouge River's rapids come fast and furious in a cascade of ledges, drops and waves that are sure to thrill veterans and novices alike. Of course, our guides are always there to keep an eye out.
One Day Rafting
2 rides down the river (16 km).

4 to 6 hours.

Equipment (helmet, paddle & life vest).

Wet suit (if needed).

Picnic lunch on the beach.

Full supper (marinated steak or salmon).

Video and photo presentation.
149 $ / Person*
Book Online
*Price per person, plus applicable taxes. 12 years old and over. (12 years old and under > Family Rafting)
Are you more into warm water in July and August?
Perhaps you prefer the waves of May and early June?