To experience this magnificent river all season long, our rafting activities on the Red River will awaken the senses! You'll get down on one of the two sections in an inflatable boat that can accommodate 6 to 10 people. Regardless of your level of experience, a seasoned guide will be with you for the entire descent. Whether it's your first or your 500th time, you'll have just as much fun!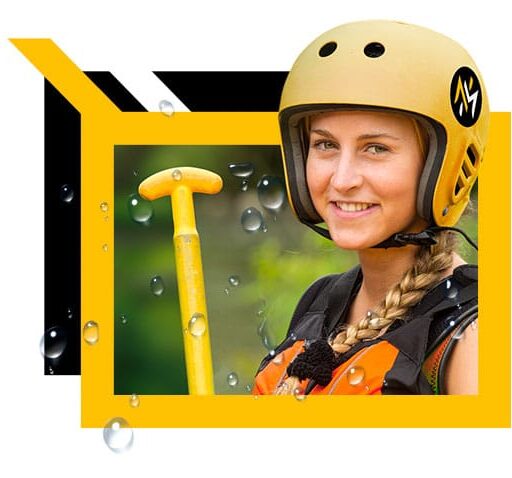 Typical conduct of a descent:
The day begins with a presentation on safety rules, a good start!
Once in your boat, your guide will help you practice the basic maneuvers.
Before each rapid, your guide will explain in detail what awaits you, and will tell you how to react according to each eventuality. We take care of you from A to Z!
The Rouge River has a special feature: having calm ponds after each rapid, which makes the descent fun and very safe. Thus, you can also observe the beautiful landscape of the river and its sandy beaches. Your day will end with a memorable video and photo presentation. Strong emotions and laughs guaranteed with our rafting activities on the Rouge River!