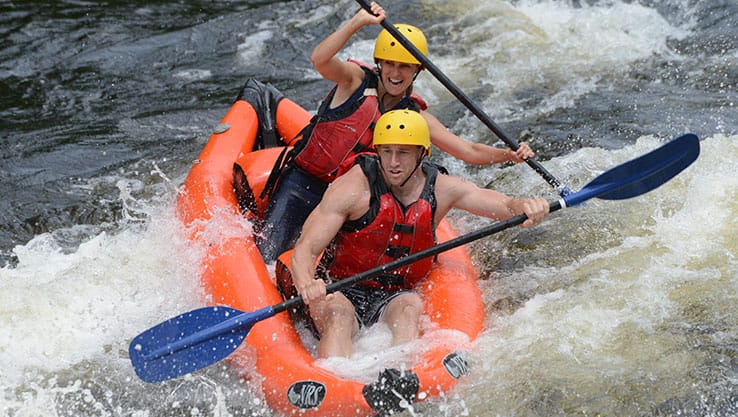 Sportyaking : The Ultimate White-Water Expedition! 
Sportyaking was invented here in Eastern Canada by New World and it's the ultimate white-water expedition! Ride the current full speed into the waves and recover from spills into the white wash! The 1 to 2 person inflatable Sportyak gives you the freedom to maneuver with agility. Your run will be monitored by New World's expert kayakers, who will also teach you a variety of paddling techniques ahead of time.
This expedition is similar to the Rafting the Rouge adventure, with the exception of the double-bladed paddles and the smaller inflatable dingy. If you've already been rafting and are looking for a new challenge, SPORTYAKING could be your next big adventure!
Sportyaking
1 ride down the river (8 km).

2 to 3 hours.

Equipment (helmet, paddle & life vest).

Wet suit (if needed).

Video and photo presentation.
85 $ / Person*
Book Online
*Price per person, plus applicable taxes. 12 years old and over. (12 years old and under > Family Rafting)