Facilities that Stand Out from the Competition
New World Rafting provides a lot more than just rides down the Rouge River. Our facilities & amenities are a cut above the rest and allow us to offer you a unique experience. When you visit us, you will enjoy the beauty of the Rouge in an enchanting setting, not to mention its raging rapids. You can work on your tan while lounging by our pool, grab a drink at one of our two bars (including our Polynesian-style bar) or relax in one of our two hot tubs.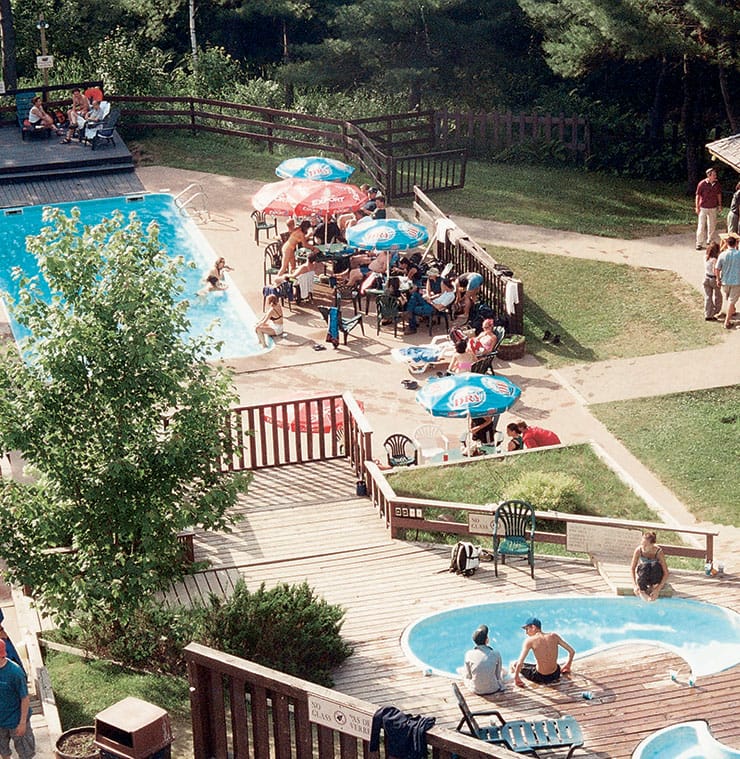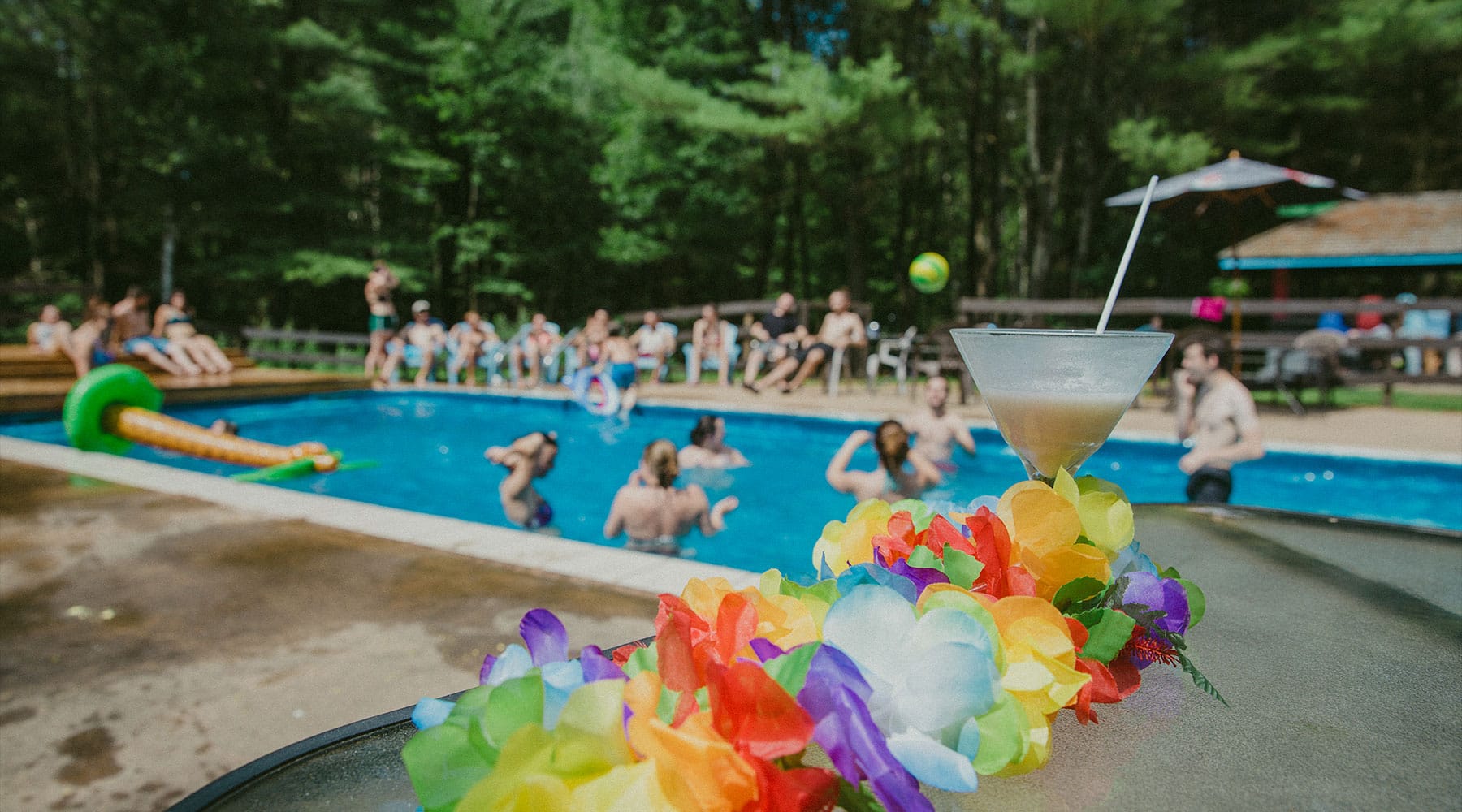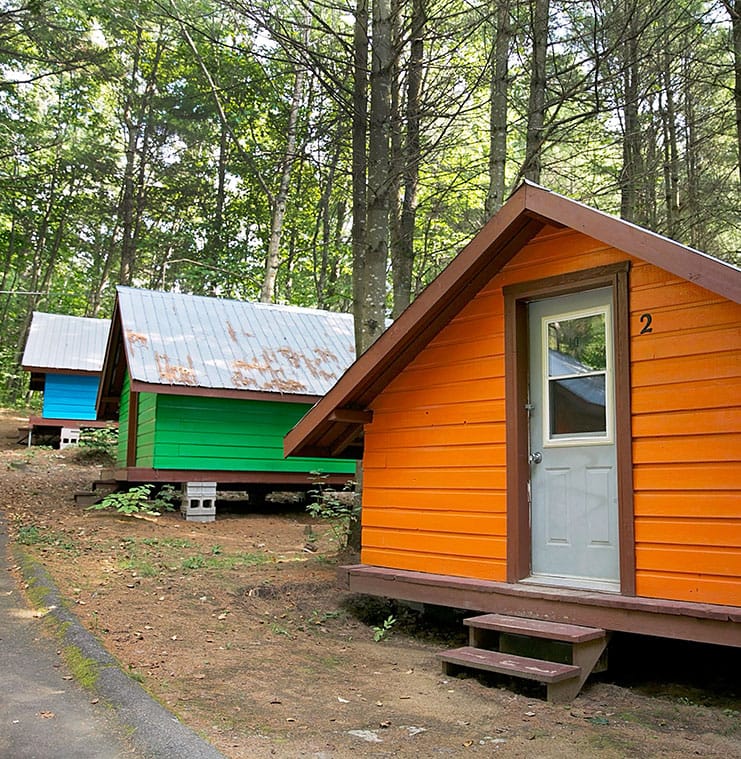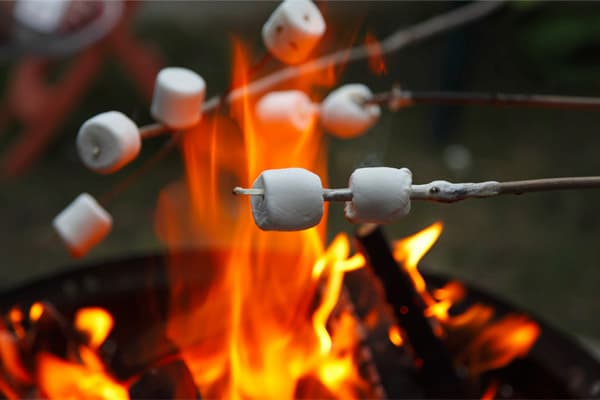 Upgrade your Rafting Exerience!
New World Rafting also has 300 camping sites and Tents-Cabins that you can use to extend your stay with us. Other free activities include volleyball, live music and playing in the river. You can be sure that New World Rafting's facilities & amenities make it the #1 spot to get the full Rouge River experience!
Let yourself be charmed by our facilities!