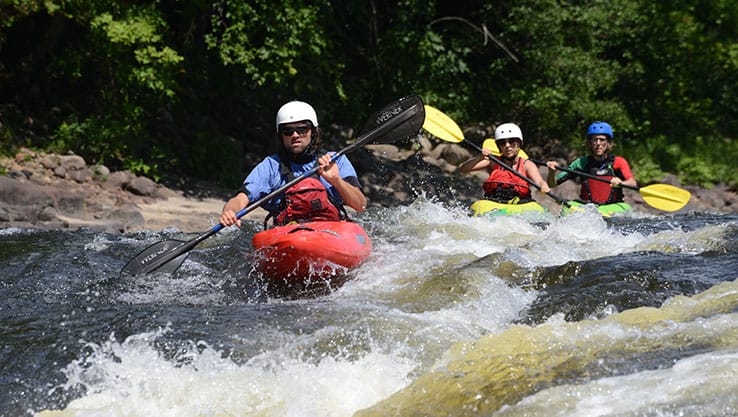 Kayaking Course on the Rouge River
This day of kayaking course on the Rouge River is designed to initiate beginners to the fascinating world of white water rafting. Following a short introduction, you will adjust your kayaks and head out on the river where you will practice basic techniques in the calm water. Here basic maneuvers and paddling techniques will be presented along with a few games. Operated by ABV Kayak.
Kayaking Course
6 hours of courses.

Lunch along the river.

Full supper.

Equipment (kayak, helmet, paddle & life vest).

Access to all of our facilities.

Wet suit (if needed).

Video & photo presentation.

Also available in 2-day package.
109 $ / Person*
Contact Us
*Price per person, plus applicable taxes. 12 years old and over. (12 years old and under > Family Rafting)