Generous Meals & Delicious Cocktails
After you finish rafting for the day, the action will move over to the New World Rafting Restaurant & Bars! This is the warm and welcoming space in which we serve our delicious cocktails, ice-cold beers and generous meals.
Our base camp was built in 1983 by the New World Rafting team and its impressive beams and columns make it a magical haven in the forest. Within this beautiful structure, you will find our bar – an integral part of the New World Rafting experience. Our dining hall can accommodate up to 200 people and offers a great atmosphere to enjoy your meal with friends. Our terrace can also accommodate 150 guests and it's a great place to enjoy a drink in the sun. We also serve delicious, high-quality food all day long from our professional-grade kitchen.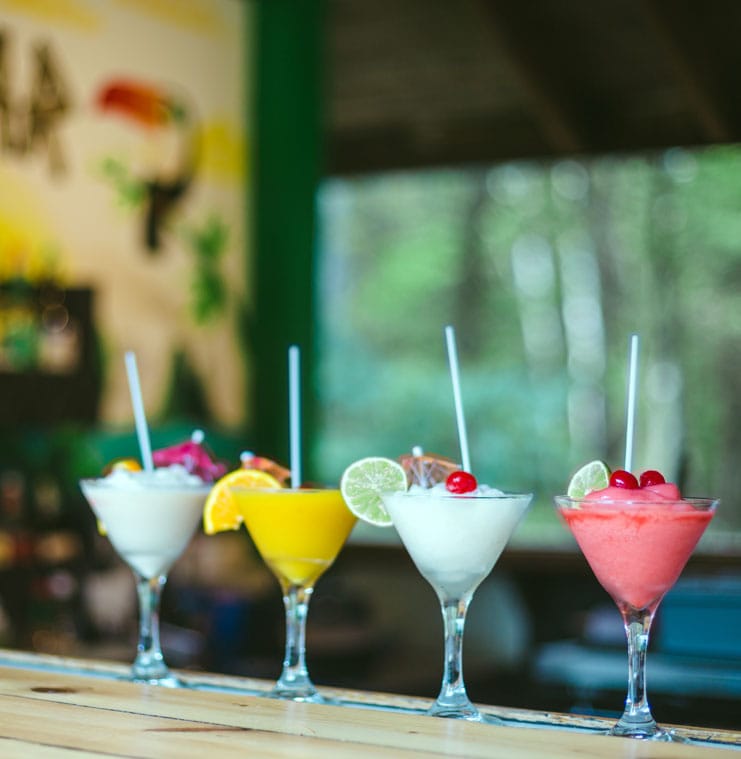 An Exceptional Base Camp
New World Rafting is proud of our beautiful base camp and we love showing it off to our guests!
Our pool and babyfoot tables are sure to maintain a fun, competitive atmosphere into the evening.
Our modern, spacious bathrooms also make it easy to freshen up and look your best after a long day of rafting.
Learn more about our Facilities & Amenities.