An abridged version of the International Scale of River Difficulty
The following information is intended to orient you regarding white-water activities. It is an abridged version of the International Scale of River Difficulty, which classifies Class I to Class VI rapids.
Please note that rivers jump one class on the rating scale during spring conditions or when they are located in wilderness areas.
See the rapids map
Classification of Rapids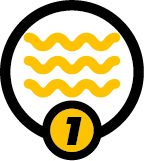 Class I
Calm waters, slow current, easy to navigate in an open canoe..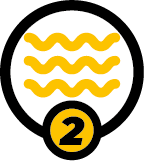 Class II
Small waves, a few obstacles that are easy to avoid, basic navigation skills required in an open canoe.
Class III
Big waves, eddies and lively counter-currents. Of course, these runs are straight and carry little risk. Difficult navigation in open canoes that are not equipped with spray decks.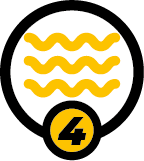 Class IV
Strong waves and eddies, difficult counter-currents, runs requiring precise maneuvering, and long sections of waves. Not recommended in open canoes.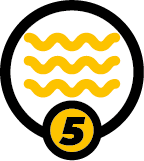 Class V
Extremely difficult navigation involving serious risks, abrupt drops, explosive waves, strong currents and powerful eddies. These rapids require precise maneuvering and leave no room for error.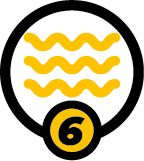 Class VI
Generally impossible to attempt due to the nature of the river. Extremely difficult navigation. Reserved for teams of kayaking experts who make special preparations.


Rapid Sections
Description of the main rapids on the Rouge River.
Canyon Section
Seven Sisters Section
Book a Rafting Activity