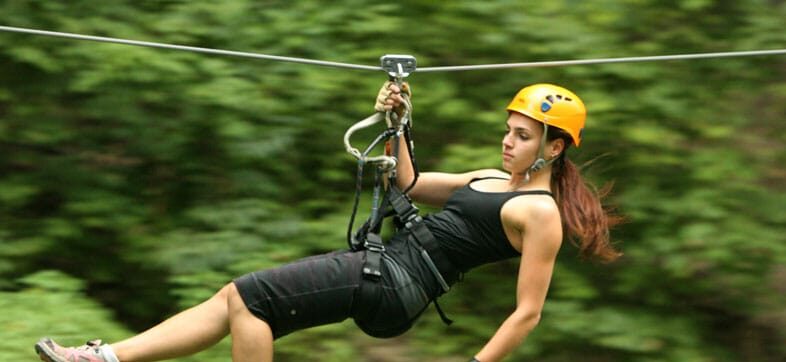 Get up close and personal with nature!
Arbraska and New World Rafting join forces to offer the ultimate Rafting & Arbraska Package on the Rouge River! This package begins with 3 hours of activities along the incredible Rafale course in Arbraska Rigaud Park and culminates with a ride down either the Harrington Canyon or Seven Sisters run on the Rouge River.
Push your limits, excite your senses and get up close and personal with nature! Enjoy some unforgettable memories with your friends or family, and reap the benefits of these great physical activities on your mind and body!
Rafting & Arbraska
Arbraska's Extreme Package (3 hours).

1 ride down the river (8 km).

2 to 3 hours.

Equipment (helmet, paddle & life vest).

Wet suit (if needed).

Video and photo presentation.
120 $ / Person*
Contact Us
*Price per person, plus applicable taxes. Arbraska: 15 years old and over. Rafting: 12 years old and over. (12 years old and under > Family Rafting)